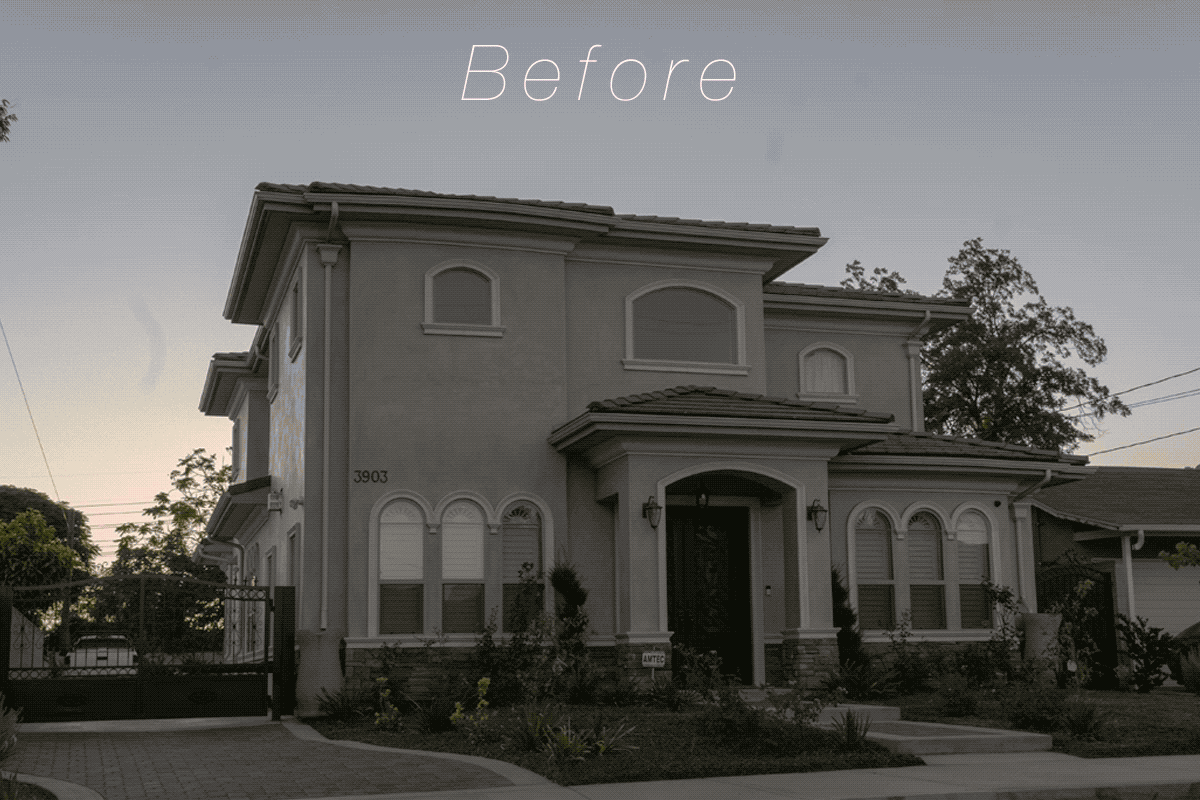 We Don't Always Have Perfect lighting
That's Not A Problem
With my extensive knowledge of photoshop I can make a lot of things look different than they appear. I know everyone is on a tight deadline and trying to get schedules to line up is tough. This is where I step in and can add a beautiful sunset or even remove an eyesore in a photo. First impressions are vital when listing a home and the exterior image is one of the most important shots that will capture the buyers attention.
REAL ESTATE Listing PHOTOGRAPHY & VIDEOGRAPHER
Professional Photos
I offer flexible scheduling with a extremely responsive service. Whether it's shooting for a house sale, rental propertie or commercial buildings for realtor photography I do it all.
I specialize in getting your next listing shot and processed quickly and affordably, with a fresh and clean style. My job is to capture potential buyers eyes and make them fall in love with your listing, lets talk and get your next listing sold.
Why do you need Aerial Drone Shots & a Video
Did you know that 85% of homebuyers are looking for video when searching for a home online? Video has quickly become the most dominate form of online marketing and listings with video can generate up to 8x more traffic.the videos are built around google and youtube analytics, ensuring that your videos get the most views!
REAL ESTATE Listing Pricing
$150
18 High Resolution Images
(Interior/Exterior) Ideal For Listing under 1000 Sqft Homes / Condos
$200
Best 25 shots of your listing.
(Interior/Exterior) Ideal For Medium Size
Homes 2000 - 3000 Sqft
$275
Best 35 shots of your listing.
(Interior/Exterior) Ideal For Large Size
Homes 3000 - 4000 Sqft
$225
1 minute highlight video built for views.
(Interior/Exterior) Ideal For Any Size
Homes up to 4000 Sqft
*I also offer a bundle package at a discounted Rate.
*Aerial photos or Video are only a $100 upgrade to any package.
*Twilight photos are only a $100 upgrade to any package.
*For Luxury Homes 4000+ Sqft Contact us for price
Let's Talk
Click the button below to call and book an appointment